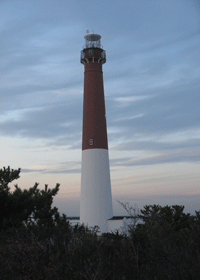 Long Beach Islands' secret ingredient continues to attract thousands of people to the Jersey Shore.  Beautiful white soft sand beaches, outstanding boating, terrific fishing facilities, unique shops, superb restaurants, great surfing, Edwin B. Forsythe Wild Life Preserve (end of Holgate), Barnegat Lighthouse & nature trail, playgrounds, Fantasy Island amusement park, water park, multiple mini-golf courses, and very friendly people all  inspire the creation of this peaceful relaxing magical family atmosphere!
[clear-line]
The 2009 Harvey Cedars Beach Replenishment Project gives a very detailed photo review of an entire beach replenishment project.
[clear-line]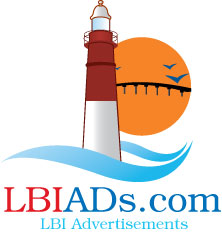 LBIADs.com is a place that anyone can post Long Beach Island Events, Places and Businesses. Just create an account and post all the information yourself including links and photos. Also, the site can be used to rate and review LBI Events and Businesses.
[clear-line]
The Official Long Beach Island Website
Sponsored By The LBI Business Alliance

The Official Long Beach Island Website contains information on LBI Events, fun things to do on LBI, LBI shopping, LBI restaurants, worship on LBI and many more informational resources and links.